10/06/2014 at 07:35
#1135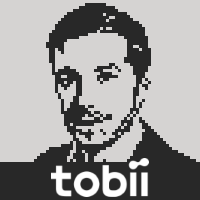 Konstantin [Tobii]
Keymaster
Hi everybody,
this is an slightly complicated issue.
When shipping, we do have to mention how much the value of this device is. Typically it can be easier to raise the value slightly.
However, I can ensure you that the difference between a value of 200 & 300 USD is extremely small.
Even if you bought the EyeX controller for a reduced price e.g. during CES, the value will still be the same. You will always need to pay the tax.
Alexi about the invoices, this was a copy and no additional invoice!
I hope this explains a bit, let me know if now.
/Konstantin