15/07/2014 at 10:04
#1371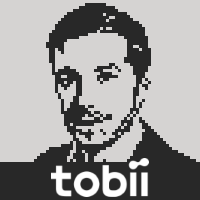 Konstantin [Tobii]
Keymaster
Hi guys!
Actually I don't really see any relation between the EyeX version and the actual connection.

@Andrew, your problem seems like one, many other people experienced, a non existing connection, right?
In this case, it would help quite a lot if you tell me/us, what controller exactly you have. There are quite a lot of different Intel drivers out there, without having any clue what adapter you have, I'd guess you need the driver version 1.0.10.255.
/Konstantin