25/03/2015 at 14:39
#2747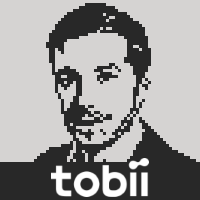 Konstantin [Tobii]
Keymaster
Hi Runi,
could you maybe elaborate this issue a bit more.
We actually have been using the EyeX with Surface Pro 3 for a few different projects and actually not experienced any problems.
What you might need to do though, is to calibrate on a little further distance than actually using the Surface afterwards. Also
the dpi settings might need to be adjusted.
Cheers,
Konstantin