01/04/2015 at 12:02
#2791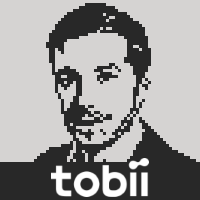 Konstantin [Tobii]
Keymaster
Hi Matthew.
the Tobii Eyex is a developer-kit and meant to be used for development and to implement eye tracking into existing applications or even new applications.
The Steelseries Sentry is a consumer product which includes different applications as e.g. the Steelseries Game Analyzer as well as OBS Streaming.
The Tobii EyeX is not compatible with those applications, instead a Steelseries Sentry is required.
/Konstantin