14/12/2015 at 08:16
#3903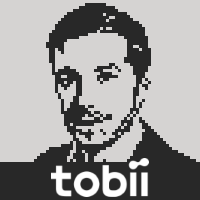 Konstantin [Tobii]
Keymaster
Hi,
it's true, the link I provided was for Win 8.
Thing is that this is the latest Intel driver, not provided by Microsoft, so that's why my recommendation was to try that one.
Generally speaking, we don't provide any OSX software as we only support Windows Operating systems.
As this is the case, it makes it quite difficult to support your case as we can only provide you with generic troubleshoot recommendation such as the one above.
Typically I'd also recommend you to go through this guide here: http://www.tobii.com/xperience/support/troubleshoot-guides/tobii-eyex-not-working/
/Konstantin