02/09/2014 at 12:54
#1574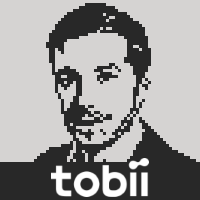 Konstantin [Tobii]
Member
Hi Sabrina,
we actually do not Support Mac devices.
However, Parallels seems, (at least sometimes) to be a good way to still be able to use the Tobii EyeX.
However, it appears to still be problematical.
My first question for you is, what USB 3.0 controller is detected in Windows? You will be able to see that in the Windows device manager -> usb controllers.
I know that parallels in some cases currently uses old drivers …
So, when using a Macbook Pro, Parallels Desktop 9.0 emulates a Renesas uPD720200 USB 3.0 controller (however, e.g. the Macbook Pro actually has an Intel USB 3.0 controller built-in to the motherboard).
The Renesas driver used by parallels is using firmware version 3.0.25. This is an old firmware version and known to by buggy. Renesas has both version 3.0.28 (and ultimately 3.0.34) available online, though you can't force parallels to use it, so an upgrade is not yet an option for you.
This is a known issue by parallels, however, to update the driver a deeper change in their system is required.
You can contact parallels and check the status on that and you may refer to the following already existing case number: #1956060
Hope that helps you and it would be great if you keep us up to date with any kind of feedback.
Cheers,
Konstantin