11/02/2015 at 11:48
#2512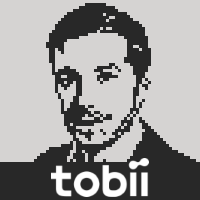 Konstantin [Tobii]
Member
Hi Martin,
basically it sounds like a connection problem.
This could be due to your USB 3.0 controller driver or it could be a power issue as well.
You can try the following:
– Open op the device manager.
– Uncollapse "Universal Serial Bus controllers" (USB Controller)
– Select of the USB 3.0 (xHCI) Root Hub, right-click on it and click on "Properties".
– Go to the tab "Power Management" Uncheck the option "Allow the computer to turn off this device to save power"
If this doesn't work out for you, please contact our support directly: http://developer.tobii.com/support/ and make sure to attach your log files (available in the EyeX About tab) to the mail, too.
Cheers,
Konstantin