10/03/2015 at 19:52
#2693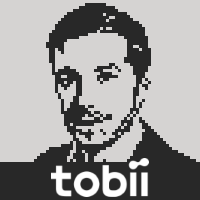 Konstantin [Tobii]
Member
Hi there,
actually the EyeX is not meant to be used for that purpose. The EyeX SDK's are technically limited to interaction purposes.
You can have a look at our license agreements here: http://developer.tobii.com/downloads/ (3.4.1 Privacy and integrity).
Also, there is currently no software available for analytical purposes.
Let me know if you have any further questions.
Cheers,
Konstantin