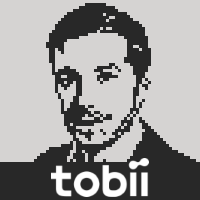 Konstantin [Tobii]
Keymaster
Hi all,
yes, it is matter of fact sometimes a little bit tricky to find the right driver for the USB controller.
As an example:
If you have a Renesas(NEC) USB3.0 Controller, the official Driver on the mainboard manufactures website is V2.0.32.0.
V2.0.32.0 is though, not the latest and is not working with all USB 3 devices, e.g. the Tobii EyeX Controller.
If you now have a closer look on google, you will see that Intel has a Renesas (NEC) USB3.0 Controller driver version V2.1. V2.1 is working just fine.
Most of the mainboard or computer manufacturer are just not adding the latest drivers to their websites anymore, as they are not "supporting" those products anymore. So it is important to check exactly what USB 3 controller is in use and look for the latest driver.