16/02/2015 at 10:15
#2547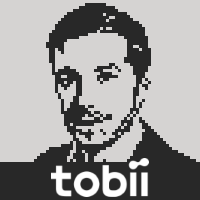 Konstantin [Tobii]
Member
Hi Jessika,
that sounds a little tricky indeed.
However but it depends a lot on the actual application you're developing/using.
It would be great if you could contact our support directly, so we can find the right person to help you with this.
Generally speaking, there are of course limitations for eye tracking e.g. something blocking the actual eye. Depending on the use case it is though sometimes possible to compensate with different setting, or position of the eye tracker, even one eye tracking can be a solution.
BR,
Konstantin